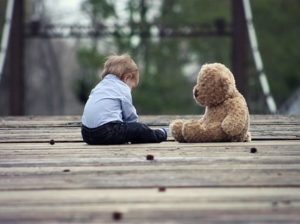 At Mr. Junk, we know a thing or two about clearing out old stuff. But we also love giving back in our Atlanta community during the holidays. We've found that a huge part of clearing and organizing your space is letting go of things that you don't need. But the things you don't need could be treasures for a family who has less.
Check out some of the great local charities around Atlanta that you can donate to this holiday season and once you've given away everything you can, give us a call to haul away the rest!
Atlanta Children's Shelter – This charity is all about the kids and provides free day care and education as well as support for the entire family. They have helped nearly 8,000 children and over 5,000 families over the span of 30 years and they would love your help this year. Check out their donation and volunteer information this holiday season.
Clark's Christmas Kids Toy Drive – This annual event partner's with Atlanta's own Clark Howard and the Georgia Department of Family and Children's Services to gather up toys for foster children and other youngsters who don't have the resources to get any presents during the holidays.
Donation Town – Donation Town provides a list of local charities where you can donate old toys for kids in our community. Visit donationtown.org to find a list of charities in Atlanta that will take all the things that don't get played with in your home anymore. It's a great way to find new homes for those old toys and bring a smile to a child's face.