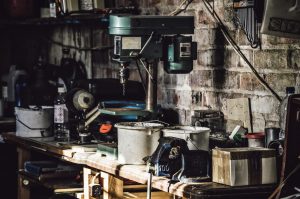 Removing clutter is a lot more important than just making your home or business look nice. Purging unnecessary junk, decluttering, and organizing your space is literally good for your health!
If you're struggling to know what to keep and what to get rid of, then check out these pro tips.
When to Keep It
William Morris said it best, "If you want a golden rule that will fit everything, this is it: Have nothing in your houses that you do not know to be useful or believe to be beautiful." When you're trying to decide if an item is worth keeping, ask yourself: Is it useful … and do I actually use it? Is it irreplaceable? Is it rare? Is it a family heirloom? Do you just love it? If it checks any or all of those boxes, hang on to it!
When to Toss It
If you haven't used it in months or years, then it's time to let go.

Get rid of the broken stuff! (Are you really going to fix it? How long has it been like that?)

Does it only serve one specific purpose that you rarely need? We're lookin' at you, avocado slicer and old electronics.

Are you hanging on to it out of guilt? From clothes that don't fit to tools you never used, let go of the guilt and donate them so someone else can enjoy! Turn a negative feeling into a positive one, and free up more space in your house or office for things you truly need, or just more room to breathe! 
Stop carrying around the mental weight of all that junk! Call Mr. Junk, the #1 full-service junk removal in Atlanta. You'll love the newfound space in your home or business after we've hauled away your junk.