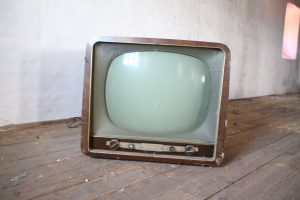 These days, it's almost impossible to keep up with advancements in technology. As soon as you pick up the newest gadget, an even newer one comes out. Just because tech is advancing at crazy speeds doesn't mean you won't try to keep up! But what are you supposed to do with old electronics if you don't want to see them in a landfill?
Recycling your old plasma TVs, cell phones, and other outdated electronics is easier than you might think. Check out some recycling options in the Greater Atlanta area including calling Mr. Junk for all your junk removal needs.
Try selling your old TV or cell phone through online classified apps. This will keep your electronics out of the trash and even get you a few extra bucks.
Donations are a great way to give away your old electronics to help someone in need. Plus, you can usually get a tax write off. Just make sure the TV is still in working order!
Contact some local electronics repair shops to see if they buy old televisions and other electronics for parts or refurbishment.
Call the store you plan to buy your new television from and ask if they have a recycling program. Most big electronics stores will take your old cell phones and televisions and have them recycled properly.
Call Mr. Junk and ask us about the proper way to dispose of old electronics in your area. We cover the entire Atlanta metro area and will haul and recycle your old TV sets and other large electronics for you.
At Mr. Junk, we can handle all of your junk removal needs. From old televisions to furniture and full-home clean outs, we've got you covered. Give us a call today to find out more about our services and pricing!