Old Furniture, Appliance, Junk Cars, Yard Waste, and More!
Mr Junk provides affordable junk and debris removal in Alpharetta, Georgia. Our junk hauling services include:
Old Furniture
Appliances
Yard Waste and Debris Removal
Carpet Removal
Clean-outs (attics, basements, garages, etc)
Junk Cars and Parts
Scrap Metal Removal
Electronics / Computers
Our Alpharetta junk removal service is licensed, bonded, and insured. When we clean-out, pick-up, and haul your junk away, we take care to look for environmentally friendly disposal options first. We take the time to recycle or donate everything possible, and only true "junk" goes to a state-approved landfill.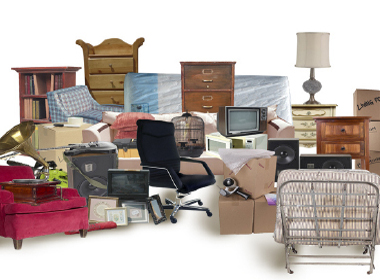 No Minimum Pick-Up Charge
Whether you have a few items that need to be picked up, or a full truck load of junk to be removed, we have a NO MINIMUM pick-up charge. Stop letting junk around your home take up valuable space. It is our pleasure to come to haul your junk away for good! Learn more about how we price.
We Offer Same Day Junk Removal Service in Alpharetta
We pride ourselves in helping people clean-out and remove their junk fast! Our same day Alpharetta junk removal service is just a phone call away. Once we confirm the details with you, Mr Junk will be there within hours.
Commercial Junk Removal and Clean-Outs
Are you a property manager, a real estate agency, or a self-storage owner? Mr Junk offers junk removal services for foreclosures, eviction clean-outs, and hauling services to businesses.
Contact us today and say goodbye to your junk for good!