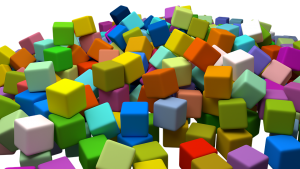 At Mr. Junk, we know a thing or two about keeping getting rid of the clutter. If you're starting to find that your home is getting overrun by junk in Roswell, Alpharetta, Woodstock, Canton, Kennesaw, Marietta, or the Atlanta Metro Area, we can help!
It's important for kids to have a clean and organized space to play, learn, do their homework, read, and be creative. But we also know how quickly the mound of toys can add up. If it's starting to feel like an avalanche of plastic toys has hit your home, there are some tips for clearing things out that can help you, your kids, and your home stay more organized.
Take an Inventory
Between birthdays, holidays, and moments of weakness in the toy aisle, the amount of toys and clutter when you have kids can be a little baffling. So when you can't handle the mess anymore, start by taking inventory. Lay out all the toys and sit down with your kids to decide which toys are really important and which ones they're ready to let go of. Keeping just the favorites will teach your child about compromise, prioritizing, and organization.
Donate Old Toys
Once you've made different piles and have figured out what stays and what goes, it's time to figure out how to get rid of the toys in the throwaway pile. Donating toys is a great way to clear them of your home by giving them a second chance with another kid! It's a win-win that gives your little one a better-organized space to focus on schoolwork and gives a child in need a chance to own toys they might not otherwise have to opportunity to play with.
However, there is always the pile of old or broken toys that can't be kept or donated. That's when it's time to call Mr. Junk. We don't have a minimum pickup fee, our prices are always fair, and we're dedicated to getting the job done right.