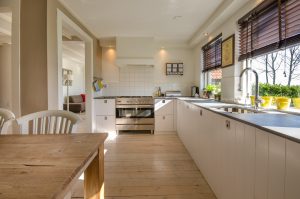 Research has proven that an excess amount of clutter in your home can be linked to stress, anxiety, and depression. When you have a clean, clutter-free home, you will feel better and be more productive. Fortunately, there are simple ways to declutter your home.
Fill a Box & Donate it
Once a month, hand out a moving box to each member of the family. Ask them to go to their room and collect toys and clothes that they don't want or wear anymore. (You may need to help younger kids with this.) Then load all of the boxes into the car and take it to a local thrift store or charity donations center. You'll be teaching your kids about helping others while decluttering your home!
If your item won't fit in a box, remember that Mr. Junk provides a furniture removal service for the big pieces you don't want laying around your home anymore.
Set Aside Five Minutes a Day
Spend five minutes a day decluttering your home. A great time is the five minutes before bed or, if you like to multitask, while you're brushing your teeth. Walk around the house and put papers, trash, and other items where they belong. Ask your kids and your significant other to do the same! If you clean your home daily, you'll never have to spend countless hours once a month picking up everything that has accumulated.
Communicate with Your Family
No one wants to be the only one cleaning the house – just to turn around and see it become messy again. Take time to talk with your family about keeping a clean home. You can even create a reward system for your kids to encourage them to declutter! They'll begin to enjoy cleaning when they realize something nice comes out of it.
As always, Mr. Junk is here to haul items away for you! Contact us today with any questions you have.