2017 is officially here! We're all for getting a fresh start this year. After all, what better time to clean out cluttered storage, haul away unwanted furniture, and upgrade your electronics? If cleaner living is one of your resolutions this year, Mr. Junk can help. Check out our top rated blogs of 2016.
Best Blogs of 2016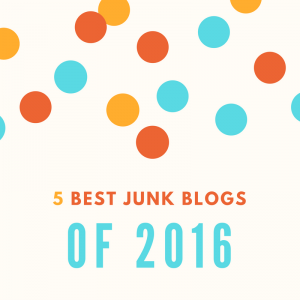 Moving In and Out of Self Storage: Do you have more stuff than your home can contain? Check out our tips for choosing a self-storage facility (and how to successfully clean out an old unit without incurring fees).
4 Tips for a Pre-College Room Clean Out: Are you packing up your life and moving to campus for the spring semester? Before you leave, this stuff has gotta go.
Keeping Kids Safe: Playground Removal: Every playground reaches a point where it becomes a hazard to kids. How can you safely remove old, rundown, and potentially dangerous playground equipment? Call Mr. Junk in Alpharetta.
Overcoming the Storage Monster: We've shared our best tips for moving into self-storage. Now we're sharing why you should move out. Overcome the storage monster (and it's sidekick, Clutter) with these 10 steps.
Yard Clean-Up, Debris Removal, Disaster Restoration: Old Man Winter can be a fussy friend. If he makes a mess of your Alpharetta yard, here's how to clean it up.
You don't have to handle your junk removal alone. Instead of paying drop-off fees to haul junk yourself, call Mr. Junk and let us take the stress (and that unwanted couch) off your hands.