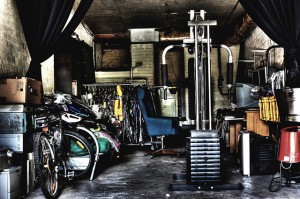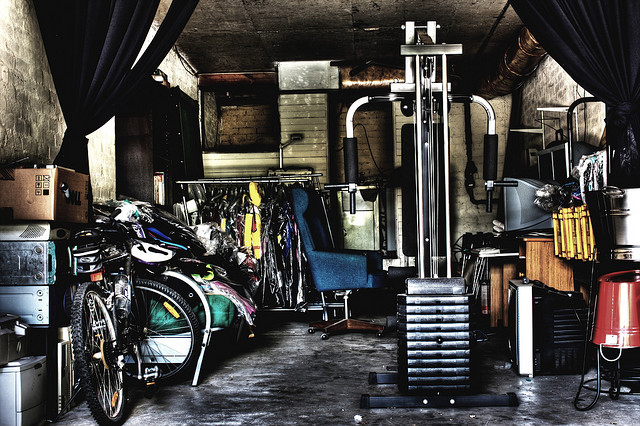 Most of us don't classify ourselves as hoarders. We throw out our junk, store our keepsakes, and find a place for the furniture and supplies we might need one day. The things in our attics, closets, and crawl spaces are probably useful, even if we don't quite remember what all those boxes hold. So it's often surprising to realize that the garage that once fit a mid-sized car now barely has room to walk through. Junk has a way of piling up, and once you realize that the mess is taking over, it can be overwhelming to conquer the clutter. Here are 10 easy steps to managing your next cleanout.
Set aside a weekend. Don't undertake a massive cleanout if you only have a few hours. Plan your garage organization when you have time to spare, and get family and friends involved to make your time more efficient.
Start somewhere small. If you tackle the biggest mess first, you'll burn out before your professional junk haulers even arrive.
Busiest location first. Don't start in the attic or storage shed. Clean your garage, coat closet, and frequently used cupboards, then work your way to the parts of your house you don't visit daily.
Empty the space. Don't try to organize around your junk. Go one shelf at a time, removing all items until you've finished.
Sort your stuff. Organize your clutter into piles to keep, donate, or recycle.
Keep perspective. While some keepsakes are too dear to give away, it's easy to cling to clutter. Donate old furniture, boxes of your grown kids' toys, and other items in need of a good home.
Clean your storage space. Take advantage of the bare closet by scrubbing away dirt, dust, and mold that's built up under your old appliances and broken gadgets.
Hang hooks. Hanging bike racks, nails for tools, and hooks for household cleaning supplies keeps them out of the way and easy to reach.
Rethink your organization. Don't simply place your things in the same storage bins. Think about why your closets got out of control and implement organization techniques to solve the problem.
Call Mr Junk. Don't stress about hauling your junk to the dump. Our professional junk hauling service will donate, recycle, and trash your unwanted items, then clean up the leftover dirt and debris. When we're done, you'll never know the mess was there!