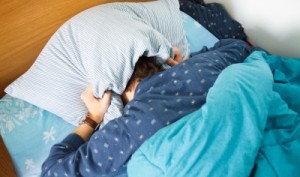 Graduating high school is one of the most thrilling times of a teenager's life. Amidst the sadness of saying goodbye to their closest friends, most teens feel an overwhelming sense of freedom. No more high school classes, high school finals, and high school schedules. College is all about making your own choices (goodbye, 8am classes) and learning to experience life fully (hello, 1am trips to Waffle House).
But there's a lot left to accomplish before you get to campus. Make packing a breeze with a pre-college clean out.
How to Clean Out Your Room Before College
It's got to go. You've spent 4 years (or more) telling your mom you'd "clean it later." Unfortunately later has finally arrived. Going off to college means packing up your life and starting fresh. It also means deciding whether to box your stuffed animals for the attic or donate them to a kid who can still appreciate them. Start your pre-college clean out with stuff you haven't touched in years and move on to clothes you don't wear, furniture you don't like, and junk you've collected under the bathroom sink.
Make a list (and check it twice). It may not seem like a big deal to swing by Publix for whatever supplies you missed, but grocery stores on move-in days are busy enough to give you Black Friday flashbacks. Save yourself the stress and make a list of college essentials well before packing up and heading to campus.
Stick to the schedule. A packing schedule might seem like overkill, but packing your entire life in a single night is a recipe for a mental breakdown. Box up home goods like cleaning supplies, collapsible bookshelves, and dorm decorations at the beginning of the summer. Move on to winter clothes and memorabilia mid-summer. Leave summer clothes and daily supplies for the week before freshman orientation.
Think to the future. Heading off to a dorm room this fall? Stop the inevitable panic attack when mom and dad pop in for a visit. Stock your room with a trash can (no, those tiny under-the-sink varieties don't count), home organization tools (if you own more than 3 pairs of shoes, some type of shoe rack is a necessity), and basic cleaning supplies. Remember, college dorm rooms are notoriously small. The dirtier they get, the more cramped they feel!
Ready to haul off boxes of stuffed animals, clothes that no longer fit, and furniture that won't fit into your new space? Call Mr Junk for a pre-college clean out.