When it comes to furniture removal, storage shed cleanouts, and recycling yard waste, a less meticulous junk removal company creates more hassle than they eliminate. Speed-driven services will chuck broken bits of wood into the bed of their truck and leave bits of splintered debris on your driveway. It's reassuring to find a Marietta junk hauler like Mr Junk who is dedicated to removing and recycling your unwanted possessions and meticulously clearing away any dirt, debris, or screws left behind.
Playgrounds and Sporting Equipment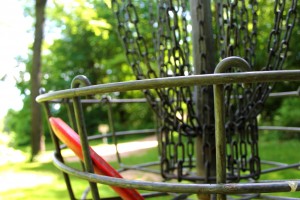 For some jobs, attention to detail isn't just a benefit, it's a necessity. Renovation debris, scrap metal and junk cars leave behind tiny, dangerous parts that could damage your home and yard or injure your family. But attention to detail is crucial when hauling away sports and playground equipment. Improper removal of playground equipment can lead to serious injury. Kids continue to play on dangerous equipment, partially deconstructed playgrounds, and fields littered with dangerous debris. For schools, slapdash playground equipment removal means costly lawsuits and community mistrust. For neighborhoods and homeowners, it means concerned parents, neighbors, and HOAs. For kids it could mean anything from a broken arm to tetanus from a rusty screw.
Safe Removal of Playground Equipment
If you have an old swing set, a broken basketball hoop, or an unused playground, don't try loading it into the back of your pickup truck. Call a professional Marietta junk hauling service you can trust. Mr Junk will deconstruct, haul, and recycle unwanted or hazardous playground equipment that's taking up space in your yard. We remove large pieces, sweep the ground for dangerous bolts and nails, and clear away the dirt and organic material that's built up around your playground equipment. If you have an anchored basketball hoop, a freestanding soccer net, or other sports equipment that needs removal, Mr Junk will remove any trace, leaving your yard and driveway safe for play once more.
Don't risk child injury by unsafe removal of playgrounds and sporting equipment. Mr Junk hauls furniture, debris, and outdoor equipment from metro Atlanta residences, schools, and businesses. Call us today!