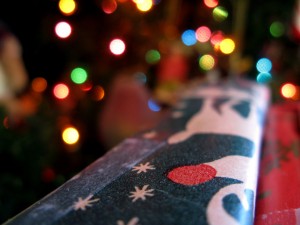 You've made your list and checked it twice. But are you really ready for the holidays? Christmas is less than two weeks away. Across Atlanta, folks are going into a tailspin buying last-minute presents, stocking up on Christmas groceries, and frantically cleaning the house before guests arrive. Are you a master of the holiday season? Check off this Christmas to-do list and see!
How to Get Organized for the Holidays
Don't just grocery shop

. Make a list of all the dishes you'll make for Christmas eve and Christmas dinner. Make sure you have not only the bare essentials, but extras in case things go wrong during cooking. Getting crunched for time? Ask a few guests to bring their seasonal specialties. It'll lighten your load, and everyone can broaden their palates with a few extra treats.

Prepare for guests

. That means prepping the guest room, sure. It also means putting away breakables that your nieces, nephews, or grandkids might mistake as toys.

Organize the house

. Nothing's more frustrating than feeling overwhelmed during Christmas. Relieve your holiday stress by scheduling preemptive organization. Enlist the family to help you pick up around the house. Do a final run-through, starting at the front door and pretending like you're a guest seeing the house for the first time since

last

Christmas.

Think ahead

. On December 25th at 6am (or 8:30, if you're lucky enough to have middle schoolers), you'll be knee deep in paper, ribbon, and gift bags. Relieve the stress of holiday clean-up by planning ahead. Keep ornament storage organized (divided boxes work wonders), keep a trash bag on hand for discarded wrappings, and announce the clean-up plan ahead of time so the kids don't dart off with their new toys.

Call Mr. Junk

. Have Christmas decorations you haven't used since the 90's? Will you be out of town for the curbside Christmas tree pickup? Call Mr. Junk and schedule a

holiday junk haul

at your convenience.