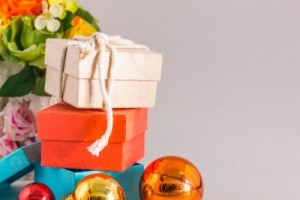 Like any savvy shopper, you've probably spent some time sorting through junk closets for anything clean, cool, and functional enough to rewrap and regift. Regifting saves money, cuts down on junk, and, if done correctly, can make a loved one's holiday. Unfortunately, it also has the tendency to make friends and family feel like an afterthought. If you're thinking about regifting this year, take a step back. Mr Junk has the rules to make you a regifting champion this Christmas.
6 Rules for Regifting
Check the date

. Before you regift those holiday treats, make sure your coworker won't wind up sick from bad chocolate. Always check the expiration date before regifting edibles.

Mull over the meaning

. No matter how little you need it, if it's a homemade gift, keep it in your closet. Chances are it will get recognized down the road, leading to an awkward situation for you and the person who received it. The same goes for store bought gifts with a highly personal story.

Skip broken pieces

. Yeah, we're pretty sure your nephew will notice that his "brand new" Monopoly game is missing a few pieces. If you're regifting something gently used, make sure it has all it's pieces, no noticeable stains, and can actually be of use to the recipient. Better yet, only regift items that are still in their original wrappings.

Shop the closet

. Regifting isn't an excuse to get lazy with Christmas shopping. If you want to regift this year, set aside your to-gift items and pretend you're going shopping. If you wouldn't pick it off the shelf in a store, it's probably better suited to the donation pile.

Make it a tradition

. Every few years, there comes along a gift so horrendously bad that it becomes a family joke. Create a family regifting tradition to enjoy the entertainment year after year. Just make sure the original giver is nowhere in sight.

Pass it on

.

There's one time you can give gifts that are obviously old, used, and missing pieces: passing on family heirlooms. Make a list of which family members want great-grandma's pearls, grandfather's cufflinks, and your great-aunt's settee. Consider carefully before passing on family heirlooms, and make sure to include the story with the gift.
Once you clean out your regifting options, it's time to clean out the closet. Call Mr. Junk to haul away old furniture, appliances, and boxes of presents you'll never need.