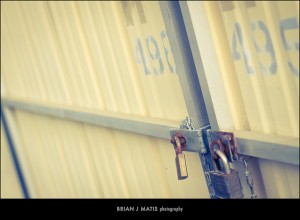 Junk isn't always relegated to at home storage; sometimes closets and cupboards and attics aren't enough, and it's easier to haul your junk away for later consideration. Storage units have a way of collecting the best and the worst of your excess stuff. And deciding to overhaul your storage unit can be daunting. But often the items you keep in storage are out of sight, out of mind. Donating or selling your old junk is a great way to simplify your life.
Why Cleanout Your Storage Unit?
Most home organizer professionals recommend eliminating the need for a storage unit entirely. Aside from the monthly expense, storage units create stress because they're less practical than home storage and less rewarding than selling your unnecessary possessions. Not only do storage units make organization difficult, they are often more susceptible to humidity, mold, and pests than home storage. Finding a climate-controlled storage unit will skyrocket the cost. Unless you are living in temporary housing, it is probably time to reassess the furniture, appliances, and souvenirs you have stored.
Getting Started
Due to the large amount of dust, mildew, and pest waste that often gathers in storage facilities, wear old clothes and protective gloves when cleaning out your storage unit. Most storage units house keepsakes like photographs, jewelry, and heirlooms. Collect your irreplaceable items—along with yearly holiday decorations—to sort and store in your home. Enlist the help of friends and family to divide the rest of your unit; often your discarded furniture will be just what a loved one needs. Categorize your junk into trash, donate, sell, and loan. Have a truck or van ready to relocate your keepsakes and sellable items, and schedule an appointment to haul away the stuff that was just taking up space.
Whether you're digging into holiday decoration bins, moving across Atlanta, or you're just tired of the monthly charge, Mr Junk is here to help you maximize your storage unit cleanout efficiency. Not only do we haul junk at minimum cost, we recycle or donate as much as possible, and contribute a portion of our profits to local charities.