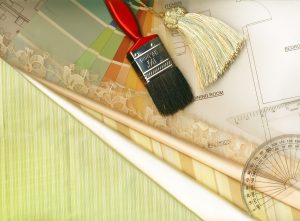 Have you been bitten by the New Year's bug? The New Year gives us a fresh outlook on life. And what's the first place most people go when they want to improve their home? Pinterest! If you dove headfirst into DIY projects and home renovation this year, you're well on your way to a cleaner, more comfortable home. But beware the dangers of putting off debris clean up.
Dangers of Renovation Debris
Renovation debris is one of those things that tends to linger. We go into home improvement projects with the best of intentions, but before long scrap material has piled up in the corner of the yard to become another part of the landscape. Don't fall into the trap. Renovation debris:
Decreases the

curb appeal of your house

Kills grass and landscaping

Is a tripping hazard, especially in winter when snow, ice, and organic debris can cover it up

Becomes another stressor lingering on your to-do list
Yard Clean Up in Woodstock
So what's the solution? You don't have to deal with the eyesore of renting a dumpster. Just call Mr. Junk and we'll have your discarded materials cleaned up in no time! We're pros at cleaning up renovation debris, staying until we've picked up the very last nail. We'll even stay and sweep up if your junk has made a mess of the driveway or garage.
Don't let debris stop you from creating your dream home. Call Mr. Junk to clean up scraps from home renovation projects in Woodstock.