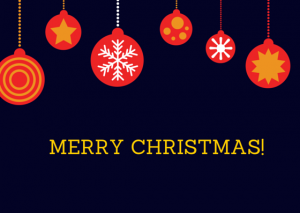 As a junk removal company, we're pretty familiar with the temporal nature of stuff. It's easy to get wrapped up in the hubbub of the holidays, from finding the perfect gift to cleaning out the guest room before company arrives. And there's something magical about opening a gift on Christmas Day to realize that yes, your sister really does know you that well. But when the Christmas tree hits the curb, you realize that stuff is just stuff. By New Year's Day, kids will have broken their brand new toys, passed along gifts they don't want, and shoved still other items to the back of the closet. But the memories of the holidays — the joy, the merriment, the hours of laughter with people you love — can't get stuffed into a New Year's clean out bin.
Take the time to relax this Christmas, reconnecting with loved ones near and far. Put aside the wrapping paper to teach your son to baste a holiday ham, cuddle up with hot chocolate to watch a Christmas movie with your grandparents, and share your new gadgets with the generous giver. At the end of the day, memories are the things that will stick with you.
Merry Christmas from your friends at Mr. Junk! We wish you happy holidays and a bright New Year.