At Mr Junk, we strive to combine fast, friendly service with quality junk removal and a guarantee that we leave no stray piece behind. Many of our junk removal jobs take less than an hour, but no matter how large the haul, we never leave before the job is done.
Cleaning Up After Renters
After 13 years, these tenants evacuated their home, leaving 156 months worth of junk for their landlord to remove. After hauling a whole fridge worth of food to the driveway (and attracting a whole bunch of flies), he decided to call Mr Junk. We stayed from start to finish, hauling off headboards and mattress pads, clothing and hanging racks, boxes, scratching posts, and every last bit of food from the driveway. When our team left the property, it looked like the tenants had never been there!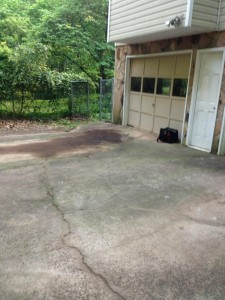 No job is too messy for Mr Junk! We'll haul away any mess, whether that means packing up boxes, hauling heavy bookcases to the truck, or cleaning spilled food off the driveway. When our team is done, your space will look like new!
Are you in need of a professional junk removal service? Call Mr Junk.