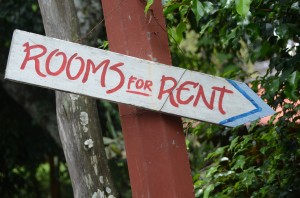 Landlords have a laundry list of issues to worry about: rude or neglectful tenants, neighborly disputes, and renters who leave their homes dilapidated and full of junk. But landlords' concerns begin before the first tenant signs their renter's agreement. If you're renting out a property, decrease your risk by adequately preparing the space for residents.
Clean It Up
Whether you're dealing with the fallout of a poorly screened previous tenant or updating a property for its first renter, the first step in making your renters happy is a rental property clean out. Remove accumulated junk, renovation debris, and organic detritus from your property. Call Mr Junk to haul away dead bushes, wood piles, and items forgotten by previous tenants.
Assess Risks
The most important quality in any landlord is the ability to risk assess. Take stock of the property, both indoor and outdoor, and remove anything that could become a liability. Rental property risks may include:
Environmental risks
Dangerous chemicals (mold, lead paint, carbon monoxide, radon, asbestos)
Old or broken furniture (if the rental property comes furnished)
Trampolines and other items that could lead to injury
Update the Rental Property
Make sure residents are safe and comfortable in their new home. Before renting a space make sure it has adequate lighting and security, has undergone any necessary repairs, and has had surface updates like fresh paint. Research rental property insurance for both property owners and tenants, and make certain any requirements are clearly documented.
Preparing a rental property for new tenants? Call Mr Junk to remove trampolines, stored junk, or organic debris from North Atlanta properties.