Every once in a while Mr Junk gets a job that redefines "junk hauling." A typical junk removal project includes hauling off bags, removing yard debris, compacting junk in the truck, and tidying up the spaces left behind. Our most recent job took all hands on deck as we cleared away years of built-up junk from a rental property home. This junk removal job took days of work, extra dumpsters, and several trips to unload the truck. Luckily for us, the team dug right into this whole home junk cleanout.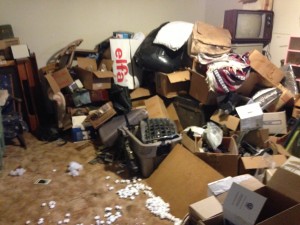 The tenant of the rental home we cleaned out last week was elderly, unable to properly care for his possessions. We found room after room of clutter, old furniture, and junk piles. From overflowing countertops in the kitchen to stacks of tires and tin cans in the garage, Mr Junk hauled it all.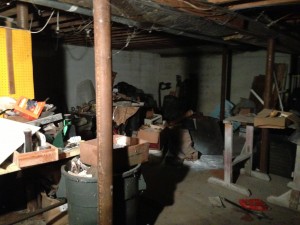 It's a good thing our guys don't scare easily. This basement space could be featured in a Halloween horror film. Broken bookshelves, rusting trinkets, and outright garbage filled every nook and cranny of this small basement space. We have to be careful when cleaning spaces like this one.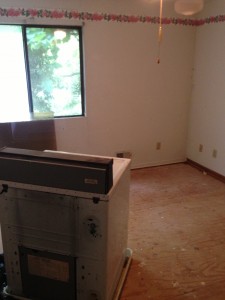 The Mr Junk team hauled away the washer and dryer, bagged up years of magazines and mail, and swept up kitty litter from the hallways to restore this home to a junk-free space.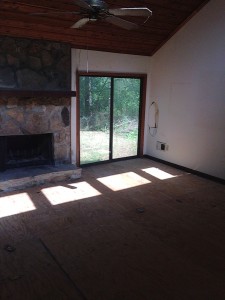 A major improvement, if we may say so ourselves!
Have a North Georgia junk removal project?  Call Mr Junk for fast, thorough Kennesaw home cleanouts.