The world has fallen in love with Do-It-Yourself. Thanks to social media, Pinterest, and a renewed focus on environmental conservation, DIY projects have changed the way we see junk. As beneficial as home renovation projects can be, the waste management side of things has fallen short. Renting a dumpster may seem like the natural conclusion to building a new deck, but the reality of DIY junk dumps are nowhere near as pretty as "did-it-myself" decorating.
The Reality of Renting Dumpsters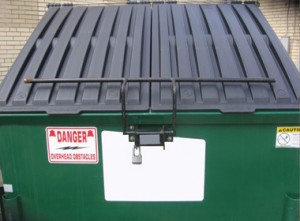 Rent a dumpster, haul it off. It seems like an easy solution for collecting junk, but it's not as simple as it seems. When you rent a dumpster, you're opening yourself up to fees and regulations. Many dumpster services won't accept tires, batteries, paint, and household chemicals. Other services charge extra for delivery and pickup, excess weight, and unforeseen breaks with regulation. When you rent a dumpster, you also open yourself up to personal injury, manual labor, and wasted time. Junk removal is one aspect of DIY that's best to leave to the professionals.
Junk Removal Services
Why pay more to do it yourself? Mr Junk offers reasonable prices, same-day junk removal, and a hassle-free conclusion to DIY renovation projects. Instead of trying to figure out what waste material will land you an extra fee, let your Roswell junk removal company haul away yard debris, old furniture and appliances, and chemical waste for one convenient price. We treat each trash pickup with care and consideration, disposing of each item with safety and environmental consciousness.
Need DIY project scraps hauled away? Call Mr. Junk waste management services in metro Atlanta.