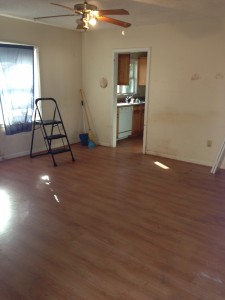 It's called "spring-cleaning" for a reason. Something about unexpected sunshine and warm weather motivates us to tackle those unpleasant tasks we've been putting off all winter. It makes boxes from the attic a little lighter and loosens our grip on those pieces of furniture that are past their prime. Take advantage of the bouts of warm weather this week and tackle those home cleanouts you've been avoiding all winter.
Clean Out Your Home
Home organization often seems like an insurmountable task, but with the right strategy, you can conquer your messy Kennesaw home. Start with the clean out you've been avoiding. If the bright weather isn't enough to motivate your home organization, enlist the help of family and friends to help you sort through the junk. Once the tough stuff is out of the way, getting rid of furniture and reorganizing closets will seem like a breeze.
Overhaul Your Yard
There's no better time to get the junk out of your yard than the cool, sunshiny afternoons just before spring. Remove organic waste and debris from gutters and trenches. Prune your trees and call Mr Junk to remove the branches and dead leaves. Once your yard is ready for spring gardening, tackle the tool shed. Service your lawn mower and haul broken weed whackers to the junk pile. If you haven't used it in 18 months, it's probably time to let it go.
Call Mr Junk
Mr Junk is a full-service junk removal company in Canton that hauls unwanted items from homes and businesses in Marietta, Kennesaw, and much of metro Atlanta. Not only do we offer the best price around, we sort and recycle your unwanted furniture, TVs, and landscaping equipment. If the recent warm weather has put you in a cleaning frenzy, call Mr Junk to haul away the mess from your home organization overhaul.