It's easy to feel overwhelmed around the holidays. There are presents to buy, decorations to hang, and a houseful of holiday guests on the way. It may seem easier to wedge your clutter into an overflowing closet to deal with after Christmas, but holiday junk isn't out of sight, out of mind. Give yourself room to enjoy the love and laughter of the season. Create a clutter-free holiday by finishing a pre-holiday clean-out.
Holiday Decluttering Checklist
Assess the gifts you've bought (or intend to buy) and remove similar items from your kids' closets and toy bins.
Remove clutter in guest rooms, which often become unofficial storage spaces.
Simplify and organize living spaces, removing items you haven't used in the last year.
Check your kitchen for duplicate cooking equipment. Wrap up saucepans, spatulas, and coffee makers that you won't give as Christmas presents, and call a junk hauling service to remove broken appliances.
Sort Christmas decorations and recycle or donate décor that's broken, has missing parts, doesn't match your home, or hasn't been used in the last two Christmases.
Rearrange the junk collecting spaces in your home. Tidy mudrooms, clean off your magazine racks, and toss junk mail and coupons you're unlikely to use.
Determine which spaces will see the most use over the holidays. Remove breakables, heirlooms, and cumbersome furniture, then determine which ones to keep and which ones to donate.
The Gift That Keeps Giving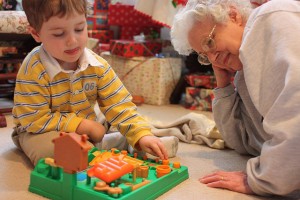 During the holidays it's easy to see just how much stuff we tend to accumulate. But many in our community go without, even at Christmas. Mr Junk donates all good-condition items to local charities. Make someone's holiday bright by donating the things you no longer need. Whether it's old toys, used furniture, or an appliance you don't use, there's a Marietta family who will cherish the gift.
Call Mr Junk to clear the road to your holiday celebration. We haul furniture, appliances, scrap parts, and other unwanted junk.