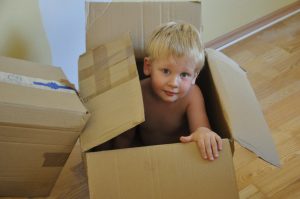 Can you believe that the official day of spring is roughly five weeks away (March 20 to be exact)?
Spring brings showers and flowers, but it also brings new beginnings. Many people sell their home and move during the spring season, and we're here to help!
Check out a few tips to help get you ready for your upcoming move:
Declutter Your Home
First and foremost, get rid of everything you don't want in your new home by going ahead and decluttering your current home. Fortunately, there are simple ways to get rid of necessary items! By decluttering your home, you are ensuring a fresh start at your new home (without clutter).
Consult the Calendar
Of course, certain situations don't allow you the pleasure of choosing when to move. But if you're flexible with time, move when the kids get out of school in May. Experts say that early summer or late spring is the best time to move because it doesn't add stress to a child's schooling. This gives them plenty of time to meet new friends and get settled into their new home before the upcoming school year starts. If your kids aren't in school, move in early spring when moving costs are slightly lower.
Ask for Help
Moving doesn't have to be a frustrating and overwhelming ordeal. Order a dozen pizzas, and make it a party! Invite close friends and family over to help move large items and boxes into a moving truck. (For big items you don't want to move, let the team at Mr. Junk haul them away for you!)
Contact us today to declutter before a move. We look forward to hearing from you.