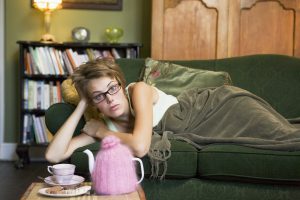 You've finally decided to get rid of that couch. You know, the one with the stained cushions, sagging springs, and lumpy stuffing that you bought for your first house. But you're not sure what's the best way to get rid of it. Should you haul it to the dump? Drop it by the dumpster? Park it by the curb and let trash collection take its course?
The answer is D) None of the Above. Call Mr. Junk junk removal company in Alpharetta.
4 Reasons to Hire a Junk Removal Company
Save money

. It may seem like wasting money to

hire a company to remove furniture

you could just haul off yourself. But if you dump it by the curb (or even take it to the dump yourself), you may find yourself facing unexpected fees and fines. Mr. Junk has a longstanding relationship with disposal sites around Northeast Atlanta, so we get the best price (and so do you).

Reduce time and effort.

Do you

really

want to spend your Saturday hauling furniture when you could spend it at a Braves game instead?

Trust professional care

. When we remove furniture from your home, we won't dent doors or ding floors. We take special care to leave your home in the same condition we found it in (minus the junk).

Give back

. The Mr. Junk team is

environmentally conscious

. That's why we have relationships with recycling facilities and donation centers in Alpharetta. If we can

give your old stuff a fresh start

, we will.
Want to get a fresh start this year? Call Mr. Junk to remove old furniture from your Alpharetta home.