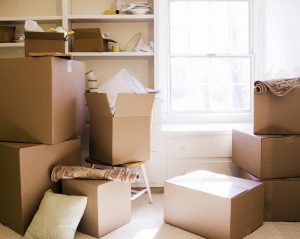 According to the U.S. Census Bureau, one in nine people moved in 2013-2014. Regardless of if it's your first time moving or if you move frequently-the process of moving comes with the same headaches. What should you take? What should you leave? Don't worry because Mr. Junk is going to make sure your next move will a great one.
3 things to toss before the move:
Appliances – Moving day is a good time to assess the appliances you have. Chances are, you have at least one appliance that you've been trying to make stretch for longer than you should. Therefore, if you have a fritzy microwave, a coffee maker that needs constant fixing or a borderline dangerous food processor, take this time to invest in new appliances and add the old appliances to the haul pile.
Worn/broken furniture

– Yes, we know you've had so many good times in the brown recliner with cotton coming out the seams, but it's leaning on one side and falling apart man. Step back and honestly assess whether you'll ever polish it up. If you will, fix it up before the move. If not, add it to the haul pile.

"I'll use it some day" stuff

– Let's face it, "someday" is not coming. If it was, that old piano in the guest room wouldn't have so much dust on it. Make your moving load lighter and add it to the haul pile.
By eliminating these things from your moving load early, you're sure to make the most of your moving days ahead. Organize your stuff before you move and call Mr. Junk to haul off the things you don't want to take to your new home.