With the weather getting warmer and not an icicle in sight, it's hard to believe that it's only February. Many folks in Alpharetta have spring fever, leading an early onset of spring cleaning. But just because spring is set on arriving early doesn't mean folks should ignore their winter checklists. Before tackling dusty curtains and grimy baseboards, take care of your winter yard clean out.
February Yard Clean Out Checklist
It's easy to get complacent about winter's leftovers; but take a step back, and you'll see a whole lot of brown, dead, and dying. It may be tempting to wait "just a little longer" before diving into yard work, but tackling the mess now will save you a lot of stress (and sunburn) come April. Dust off your winter curb appeal and prepare the way for spring planting.
Organic Yard Clean Up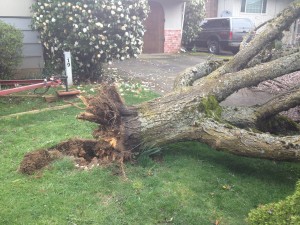 Ready for your yard to look great again? The first step is removing organic debris. This means bagging any leaves lingering in your flower beds, digging up shrubs that are dead (or simply unsightly), and hauling away tree limbs that have been downed due to winter storms or January pruning. If you don't have the time, energy, or willpower to do it yourself, call in Mr. Junk. We'll make those heavy tree branches disappear in a matter of hours.
Outdoor Junk Clean Out
Do you have old plastic lawn chairs that are more gray than white? Has your elegant outdoor table rusted since you proudly placed it by the pool ten years ago? Do tools from your tool shed spill out into the grass, wasting away as silent tripping hazards? Mr. Junk doesn't only haul away leaves and branches. Call our Alpharetta junk removal service to remove outdoor furniture, tools, grills, and anything else that has overstayed its welcome.
Need help with your February yard clean up? Mr. Junk is the only junk removal company in Alpharetta that has no minimum pickup fee, speedy same-day service, and a dedication to cleaning up every last leaf. Call our yard clean up service today.