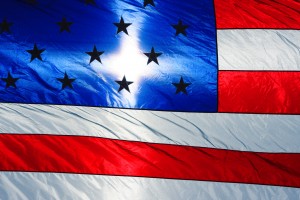 It doesn't matter if you're a stay-at-home mom, a busy husband running your own business, or a single woman working in Atlanta: no one wants to work on Labor Day. Labor Day began in in the late nineteenth century as a way of honoring the American labor force. And what better way to celebrate hard work than by giving your workers the day off? These days we associate Labor Day weekend with family trips, boating on Lake Allatoona or Lake Lanier, and backyard cookouts with friends and neighbors. Labor Day is the last day families want to think about cleaning out the tool shed or organizing the pantry. Take a day off from junk removal. It'll be waiting after the holiday weekend.
Atlanta Labor Day Festivals
If you didn't get your ticket to Dragon Con this year (or if you're wondering "what exactly is Dragon Con, anyway?"), you may find yourself unwilling to head to Atlanta for Labor Day weekend events. Labor Day festivities are cropping up across North Atlanta. Whether you're a city gal or a country boy, you can find the fun you're looking for this Labor Day. Check out the best North Atlanta Labor Day events:
WRFG Labor Day Blues Barbecue at Park Tavern
Art in the Park: Arts and Crafts Festival in Marietta
AJC Decatur Book Festival
The Atlanta Braves Youth Classic in Alpharetta
Special concerts, music festivals, sporting events, museum shows, and more
Have a post-Labor Day junk haul? Call Mr Junk Marietta junk removal services.