It's the season of caps and gowns, inspirational speeches, and piles of presents you'll never think twice about. Whether you're in high school, college, or graduate school, graduation means letting go of the last few years and moving forward into the great unknown. Unfortunately, it also means there's no more time to put off packing. As you decide what possessions are pertinent to your new life in a Kennesaw dorm or Marietta apartment, take a few hours to haul off the junk you're leaving behind.
3 Steps to a Graduation Clean Out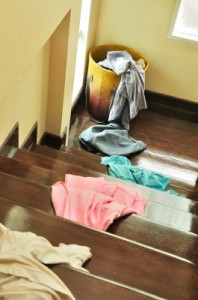 Graduation is a chaotic time. You have finals to finish, pomp and circumstance to suffer through, and plenty of parties to keep you busy. But before long you'll be packing up your life and settling into a new environment. To make the move as simple as possible, declutter before you move.
Set a goal. You'll have more time to focus on friends if you don't have "closet clutter clean out" on your to-do list. Make a schedule and stick to it.
Think long term. Sure, that OneDirection poster got you through high school, but does it have a place in your college dorm room? If not, regift it to a younger sibling or add it to the boxes of items to donate.
Don't get too sentimental. Did that antique necklace belong to your grandmother in college? Pack your treasure somewhere safe. Did your aunt give you a tacky graphic tee for graduation? Snap a photo for her inbox and add the shirt to the donation pile.
Mr Junk makes junk removal simple. If you have boxes of childhood toys, a dorm futon that didn't make the grown-up cut, or piles of papers you never want to see again, call our Marietta junk hauling service. We'll clean out your old life so you can focus on making memories for your new one.