Warm weather infuses homeowners with an energy and drive to create the best possible home environment. They clean carpets, overhaul attic storage, and scrub the house from top to bottom. Once spring-cleaning is finished, many metro Atlanta residents move their home improvement efforts outdoors. As you rip up scraggly bushes, remove hazardous trees from your property, and freshen up spring gardens, remember that Mr Junk makes yard work cleanup easy.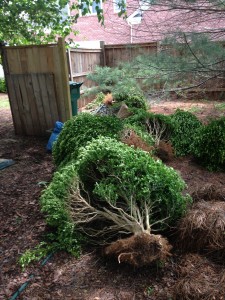 Instead of hacking up branches and hauling them off piece by piece, our customer saved time and effort by pulling up her plants straight from the root. Mr Junk loaded the bushes into our truck bed and the job was done. "Yard work made easy."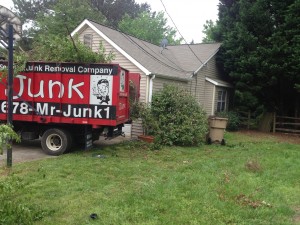 If you're busy carting kids to school, running errands, or working during the day, call Mr Junk. This customer left us instructions and we took care of her yard debris while she was away.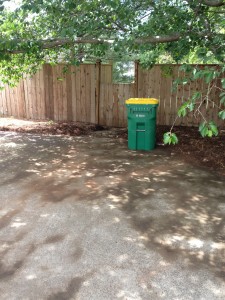 Cleaning up is just one way Mr Junk goes above and beyond your typical junk hauling service. After hauling junk from customers' driveways, we always sweep up afterwards. You'll feel like the debris was never even there!
Do you have rotting branches, unwanted shrubs, and other yard debris to haul off your property? Call Mr Junk debris removal services. Not only will we haul off your organic junk, we'll leave your driveway, yard, and garden clean of any leftover twigs or leaves. All you have to do is decide what to plant next!