With spring sneaking up on Georgia, it's time to think about hauling off old carpets. Whether you have a rolled up carpet sitting in storage or you've recently decided to rip up the stained, worn carpet in your home, there's no better time to utilize Mr Junk's carpet removal services.
Why Remove Home Carpeting?
Allergies. As pollen season looms, allergies are on everyone's mind. Carpeting makes allergies worse by collecting dust, pollen, and pet dander. Instead of fighting through another season of stuffy, itchy, flu-like symptoms, remove your home carpeting and enjoy relief from the worst of your spring allergies.
Cleanliness. Carpeting is notoriously difficult to keep clean. Your family tracks dirt, mud, and even rainwater into the house, staining home carpeting. Dropped food, spilled drinks, and pet stains create messes of your carpet that often require professional services to get clean. Replacing your carpeting with hard flooring and tightly woven area rugs can save time and the hassle of constant cleaning.
Aesthetics. Once the height of interior decorating, indoor carpeting has fallen out of favor in home décor magazines. Designers prefer hardwood floors and tiling, which add a unique home appeal and allow more versatility in restyling. If you're tired of your dingy carpet, flip through home style magazines for replacement inspiration.
Carpet Removal Services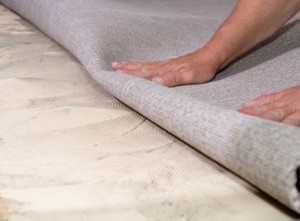 Mr Junk tailors our services for customer satisfaction. We haul old carpets, furniture, and more, leaving your home junk-free and cleaner than we found it. Whenever possible, Mr Junk donates or recycles the carpets we haul, so you can rest easy in the knowledge that your old carpet is getting put to good use. We make same-day appointments at a time that's convenient to your schedule. If you have an old carpet to remove, call Mr Junk today.