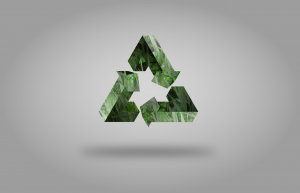 It's the holiday season, and with all those presents, big family meals, and Secret Santa gift exchanges going on right now, it's easy to accumulate a lot more waste than usual. But there are some easy ways to reduce your holiday waste this year. At Mr. Junk, we're sharing a few simple pointers to reduce, reuse and recycle in Atlanta, GA.
Check out the easiest ways to pile up less trash this time of year:
BYOB – Bringing your own reusable bag when you go to the grocery store to pick up all those delicious holiday goodies helps reduce plastic bag usage. You can even bring your own bag when you go holiday shopping to help reduce plastic use at the mall!
Save Your Ribbons and Bows – Instead of pulling off your ribbons and bows and tossing them in the trash, try saving them for next year. It's easy to do and will even save you money down the road.
Use Cloth Napkins and Table Cloths – Paper products can build up a tremendous amount of trash, fast. This year try to use cloth instead of paper. You can wash everything after the holidays are over and you'll have far less trash than you would if you used paper products.
Recycle Your Cardboard – If you're doing as much online shopping as we are here at Mr. Junk, you're probably noticing the cardboard boxes piling up. But did you know that cardboard is recyclable? In fact, most of your delivery materials can be recycled. So instead of tossing your boxes and plastic wrapping in the trash, break the boxes down and put them in your recycling bin.
These are some simple ways to reduce your garbage during the holidays, but we know that some trash is unavoidable. If you need a bulk pick up and waste disposal, no job is too small or too big for us at Mr. Junk. We serve the entire Atlanta Metro area and respond quickly. Give us a call for all of your junk and trash removal during the holidays!