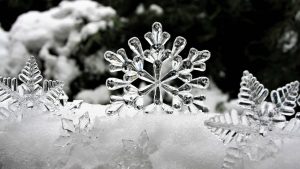 Summer was as fun as always and we all enjoyed the beautiful weather and amazing colors of fall, but all great things come to an end as the old saying goes. Now that winter is here, our team at Mr. Junk wants to make sure you're ready for the colder months in Atlanta, GA.
Here are some tips from us to you to not only help you save a little money on the utility bills and stay safer during the winter season this year.
Winterizing Your Home Made Easy
Get Your Gutters Cleaned – if you have built-up debris in your gutters, they can clog or freeze easily. This means water can overflow and fall right at the base of your home causing foundation damage, flooded basements and more.
Fix Those Leaks and Drafts – Taking a little bit of time to properly seal up your home can save you tons in energy costs and will prevent water damage during those cold winter storms.
Get Your Fireplace Inspected – Over time, soot builds up in your chimney which can pose a significant danger to you and your home. Have a professional give your fireplace a thorough inspection before the holidays!
Winterize Your Landscaping – Raking leaves, trimming hedges and dialing your irrigation way back will make getting your yard in order in the spring so much easier and reduces your water bill over the winter.
Once you've gotten things ready for winter, Mr. Junk can help you take away any yard or house debris. We have no minimum removal so no job is too small or too big for us! We'll get your yard cleared out so all you have to do is sit by the fire and wait for the spring to come! Give us a call today for more information.