The holidays are right around the corner. Is your home ready for a visit from Santa? Of course, Santa is generous and kind and would never judge, but he has a lot to do on Christmas Eve, after all! Wouldn't it be nice for him, and for you, if your home is tidy and easy to get around? That's where Mr. Junk comes in with our Holiday Cleaning Guide.
Quick Holiday Cleaning Tips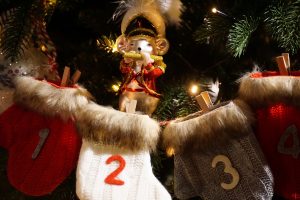 For the most part, you'll want to focus on the areas of your home that guests will be most interested in: the kitchen, the entryway, and the bathrooms. Wipe down all the surfaces, clean the insides of things, wash all the fabric. Don't neglect the floors, but do those last so you don't have to do them again. And of course, sweep the area around the fireplace and leave some treats for Santa.
Don't forget the clutter! Your home will feel so much homier with more space. There's so much that needs extra space during the holidays! Not only will you be hosting Santa and other guests, but the Christmas tree, decorations, boxes, and wrapping paper will need a place to go, not to mention the piles of presents and all the new toys, clothes, books, and other goodies that will be inside them.
While you're decluttering, consider donating to charity. Mr. Junk can handle the sorting and donating for you in the Metro Atlanta area; just give us a call. You only pay for what we haul away, and we even sweep up after ourselves!