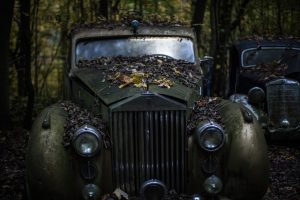 Does your lawn look like a horror movie set? Even though Halloween is right around the corner, your lawn needs a good clean up. Let the team at Mr. Junk haul away your clutter! Are you curious about how we price our services? Learn more!
Check out three reasons why cleaning up your lawn will greatly benefit you.
Improves Curb Appeal
Curb appeal is how attractive your property is when viewed from the street. If you want to sell your home, this affects a buyer's decision. When they drive by your home, they want to envision living there, and making sure there is no clutter in your yard will help!
If you're not looking to sell, cleaning up your property is still important. It can increase your property value and the property value of your neighbor's homes, as well. Here are a few tips to consider while improving your curb appeal.
Eliminates Unwanted Guests
Unfortunately, rodents such as mice and rats like to make their home in unused vehicles or debris in the yard. When you eliminate debris, you are taking away the places where rodents reside. Don't share your property with unwanted pests anymore. Contact us today to clean up the junk that is on your lawn!
Increases Safety Around the Home
Many accidents happen around the home due to slipping, tripping, or falling over objects. Eliminate the potential for disaster by decluttering the lawn! This will make your home much safer and contribute to the overall well-being of everyone who lives there.
We serve all of metro Atlanta. Call Mr. Junk to remove your junk today!