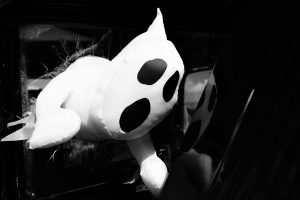 October is the beginning of the holiday season. Within three months, there are several holidays: Halloween, Thanksgiving, Christmas, and New Years.
Many people love to decorate the inside and outside of their home to celebrate these festive holidays! But, when is it time to buy new decorations? The team at Mr. Junk has a few tips to help you decide!
Learn more about our company and how we can help you!
Tip #1: You're constantly replacing light bulbs.
The light strand that you paid $20 for at the store is now costing much more due to the light bulb replacement cost. It may actually save you money to throw that light strand away and buy new decorative lights. If you want to splurge on lights and buy the more expensive brand, those lights will probably last many years compared to cheaper lights.
Tip #2: You don't enjoy looking at your décor.
Your decorations should make you feel excited for the holidays! When you round the street corner and see your home lit up in festive lights, you should get a feeling of joy. This also applies to indoor ornaments. You spend much of your time inside your home; it should be decorated exactly how you like it. If your trinkets are not contributing to your excitement about the holidays, throw them out and change it up!
Tip #3: You're using tape and glue to keep your décor together.
If you need to use tape or glue to hold your décor together, it may be time to replace it. You don't want your holiday trinkets to look junky and cheap. The holidays are all about the best of the best! So, go ahead and treat yourself to new decorations to welcome in the holiday season.
We offer junk removal for the Metro Atlanta area! Mr. Junk has no minimum pickup fee. Your price is based on how much of the truck is full! Allow us to remove your junk for you.
If you have any questions, contact us today!