Every year, Americans produce about 230 million tons of trash. Only about a quarter of that gets recycled! Recycling at home can seem like a big job, so at Mr. Junk in Metro Atlanta, we've put together some tips to set up home recycling.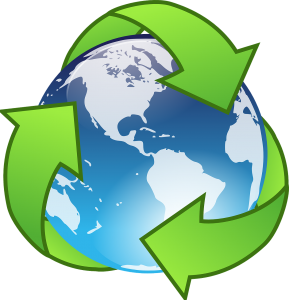 First, know what is and isn't recyclable in your home city or county. Depending on where in Metro Atlanta you live, that can change. Check your local listings for the City of Atlanta, Cherokee County, Gwinnett County, Dekalb County, or Cobb County. Some locations may have curb-side recycle; others may require a trip to the recycling center.  
Once you know what can be recycled, and where to recycle it, it's time to set up your home recycling. Set aside a dedicated recycling container in your kitchen, bathroom, and anywhere else you throw out a lot of things, like a craft room. Some municipalities give free or discounted recycling bins, or you can simply pick up a different trash can at the store. Make sure the recycling bin is distinct from the bin you use for trash so you don't confuse it. While you're still getting use to it, put a list of recyclables on the wall behind the bin.
Remember, Mr. Junk recycles over 75% of the material we remove! We also donate items, and do all we can to ensure we don't throw away anything more than we have to. If you have big hauling jobs, or even little ones, contact us first–you only pay for what we haul!