With Labor Day sales right around the corner, and the holiday shopping season starting soon after that, now is a great time to start thinking about new furniture, even for your office or business. Getting new chairs, desks, etc. is always fun, but what do you do with the old office furniture?
First things first: make sure you know what you have. Before you can decide what you need, it's best to get a clear picture of the needs of your office. Ask every employee how their furniture is holding up, and what they'd like to replace. Consider using an online form that will allow you to export information into a spreadsheet. This is also a great time to consider improvements to office ergonomics. Of course, you don't have to meet every single request (does Accounts Receivable really need a sauna?), but it's a good place to start.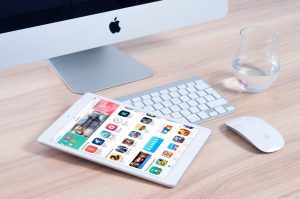 After you've ordered your shiny new office furniture, contact Mr. Junk to remove the old stuff. We will give you a free quote and work with you to create a pickup schedule that works with yours, whether that's during the workday or after hours. Our movers are professional and courteous, and will haul your junk with extra care for your office space. We will carefully sort through all your debris, donate or recycle whatever we can, and even sweep up after ourselves. Save yourself and your employees the headaches of moving furniture and let Mr. Junk handle it.
When you're ready to start planning for new office furniture, don't forget to think about the old stuff too. Contact Mr. Junk in metro Atlanta!