No one wants to think their home might be damaged in a storm, but the climate of the Atlanta area makes summer storms increasingly likely. Are you prepared in case something happens?

There are many things you can do to help prevent storm damage before it happens. Have your gutters cleaned regularly to prevent flooding. Consider having your roof and windows checked for small leaks you may not have noticed. Clear your yard of trees that are damaged or diseased and may fall, and when you know a storm is coming, bring in items that may become projectiles. You should also make sure your homeowners insurance is up to date, fully paid, and includes coverage of storm damage.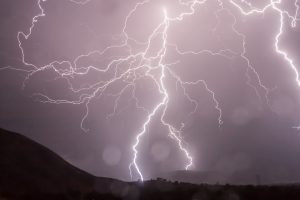 But if you've done all that and the worst happens anyway, you'll want to get the best debris removal service you can find in Atlanta. Mr. Junk will safely and respectfully remove of all your yard debris, whether branches that have fallen from trees or construction debris from your more complicated restoration project. Our pricing is competitive, you'll get an in-person quote before we begin working, and we only charge for the part of our truck your junk fills. We do all the lifting, take care of proper disposal, and will even sweep behind ourselves after we're done! We'll also follow up after your service to make sure you're happy.
Feel free to contact us with any questions about yard debris removal. We've been doing this a long time, and we do it better than anyone else!