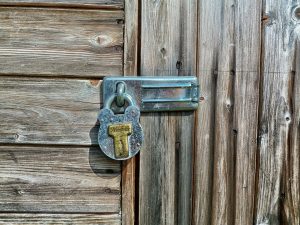 The temperature is dropping and the leaves are beginning to fall off of the trees, and soon winter will be here. If you haven't done so already, take advantage of the mild fall temperatures and get your shed ready to take on winter 2016.
The amount of preparation you put into getting your shed ready for the winter depends on how much you use the shed. If the shed has a number of valuables that cannot last in cold temperatures, you'd want to prep your shed for the winter more than someone that only has garden tools in their shed.
Now is a good time to check the floors and walls of the shed to survey the foundation of the shed. Clean up any tools while they are outside and empty the gas on any motorized garden tools, like lawnmowers and leaf blowers. Don't forget to cover up your garden tools once you've put them back inside. Any summertime tools that won't be needed should be stored in the back and wintry tools should be stored near the front for easy access.
Get rid of old tools that didn't make it through this year and that you won't be using next year. Just give our team a call and we'll have it gone in little to no time at all. With over 10 years of full-service junk removal experience, our team is always ready to assist you.
For more information about our junk removal services at Mr. Junk, visit our website or give us a call at (678)MR-JUNK1. Are you a previous Mr. Junk customer? Rate and share your experience with us in the review section of our Facebook page today. We always enjoy hearing from you!