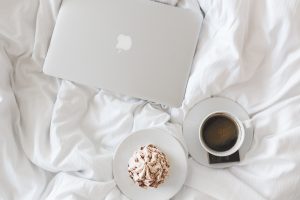 The phrase "there's no place like home," can truth for many people especially when their home is clean. With over 10 years of junk removal experience, our team at Mr. Junk know the value of a clean home, but do you? Take a look at a few perks of having a clean home below.
Although this one may seem like a given, many homeowners know and understand that in order to minimize the allergens and bacteria you and your family are being exposed to that you must frequently clean your home. Cleaning with disinfectants reduces bacteria, keeping you and your family healthy. Without cleaning, allergens like dust mites, pet allergens and indoor mold can make its way into your home and begin to take a toll on you, your family's and even your furry friend's health. Cleaning your home also reduces your risk of coming in contact with these allergens.
As I'm sure you can imagine, having a clean home also helps minimize stress. Not only is cleaning a good stress-reducer but having a clean home also lowers your stress levels and leaves your home neat and organized. Everyone loves coming home to a clean home after a long day of work, right? Having an organized home also means finding things more easily, which leads to less daily stress (especially when you're running out the door).

These are just a couple of the many perks that come with having a clean home. For more information about our junk services at Mr. Junk, visit our website or give us a call at (678)MR-JUNK1. Has Mr. Junk hauled away your junk? Rate and share your experience with our team in the review section of our Facebook today. We always enjoy hearing from you!