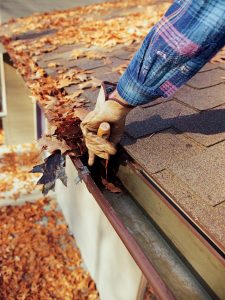 Fall is officially in full swing and there are many tasks homeowners are tackling to prepare their home, yard and garden beds ready for the upcoming Winter months. Whether you're prepping your windows, cleaning your gutters, watering your plants or remodeling your kitchen, there may be unwanted debris that results from your Fall home improvements, and that's where we come in. For years, Mr. Junk has proudly served as a full-service junk removal company for metro Atlanta, so keep us in mind when you're remodeling your home, yard or garden this Fall. Take a look at a quick list of our junk removal services.
Junk Removal Services
Furniture Removal
Carpet Removal
Clean-Outs
Dumpster Rental
Junk Car, Car Parts, Scrap Metal Removal
Yard Clean-Out, Debris Removal, Disaster Restoration
Electronics, Computers, Appliance Removal

Once a junk removal appointment is scheduled, our team will give you a call to let you know Mr. Junk is on the way. Estimates are given in-person before any work is done to ensure customer satisfaction. No matter what size of your load, we'll come pick it up. Our team prides ourself on our no minimum quote policy. You just point to the items you want gone and we do all the loading and cleanup, wherever the items are located.

For more information about our services at Mr. Junk, visit our website or give us a call at (678)MR-JUNK1. Are you a current Mr. Junk customer? Rate and share your experience with us in the review section of our Facebook page today. We always enjoy hearing from you!