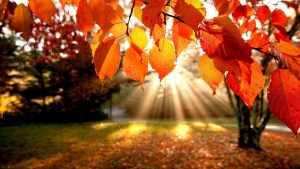 Fall is finally in full effect and it is a great time to clean out your home! Whether you're preparing your closet for the new season, clearing out the shed or making room for a new addition to your family. Whatever it is – take advantage of the mild Fall weather by uninviting clutter from your home and turning over a new leaf today. So, you say you don't like to clean? Let us help! We'll remove all of your junk faster than you can say, "it's gone!" At Mr. Junk, we take pride in our no minimum quote. So no matter how many items you have, our team is always ready to assist you. Check out a list of our services below!
Junk Removal Services
Furniture Removal
Carpet Removal
Clean-Outs
Dumpster Rental
Junk Car, Car Parts, Scrap Metal Removal
Yard Clean-Out, Debris Removal, Disaster Restoration
Electronics, Computers, Appliance Removal

No matter where you live in or around metro Atlanta, our team will haul your junk – it's what we do!  We're a fully licensed, insured, and environmentally considerate junk hauling company based in Atlanta, Georgia. Our crew of junk removal specialists will remove junk where it is located, load it into the truck and haul it away. The Mr. Junk crew will take care of everything for you.

For more information about our services at Mr. Junk, visit our website or give us a call at (678)MR-JUNK1.  Are you a current Mr. Junk customer? Rate and share your experience with us in the review section of our Facebook page today. We love hearing from you!