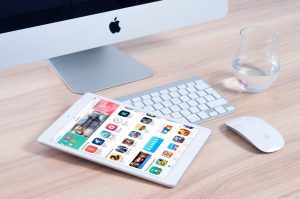 According to Google, E-Waste is "a term used to describe old, end-of-life or discarded appliances using electricity." This includes computers, laptops, cell phones, tablets and appliances.
Removing E-waste from your home is a breeze when you know what to do with all of it. At Mr. Junk, we inspect everything we pick up and donate things that can be used. Our team will properly dispose of all E-waste that cannot be fixed or is no longer useful.
Properly disposing of E-waste is important because many of it is not biodegradable, which means that if someone threw an electronic or appliance into a junk yard it would not break down. So the best way to dispose of it is to give it to the professionals and allow them to properly dispose of it.
Now that you know how to properly dispose of E-Waste and why you should dispose of it properly, you're ready to take control of the unused appliances and electronics in your home that are creating clutter. Say goodbye to clutter!
Are you curious about the things Mr. Junk will pick up? Take a look.
Things We Pick Up
Furniture
Old appliances
Carpet
Electronics
Junk cars
Car parts
Scrap metal
For more information about our services at Mr. Junk, visit our website or give us a call at (678) MR-JUNK1.
Are you a Mr. Junk customer? Rate and share your experience with us in the review section of our Facebook page today. We can't wait to hear from you.