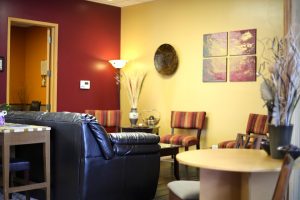 The phrase "no pain, no gain" does not have to apply when it comes to downsizing or making the most of the space you have. That is, not if you call Mr. Junk. Our team will carefully remove your old furniture from your home. Check out these two quick tips that'll help you make the most of your space, and keep us in mind when you're getting rid of things.*
Get rid of everything you don't need. If you don't use or need it, why allow it to take up space and collect dust? Give Mr. Junk a call and we'll take care of the old appliances and furniture that's no use to you anymore.
Think vertically. When you're working with a small space, make the most of your vertical space. Adding shelves in the living room and bathroom is a great way to organize household items. These items also include electronics such as TVs and game systems. Hanging your TV and putting your game system on a shelf is a great way to clear floor space.
It's that easy! With these two tips, you're sure to be making the most of your space in no time.
*Depending on condition, we donate your items to charity or dispose of it properly because one man's trash is another man's treasure.
For more information about Mr. Junk, visit our website or give us a call at (678) MR-JUNK1.
Are you a Mr. Junk customer? Like us on Facebook! Then tell a friend about metro Atlanta's best junk removal service.