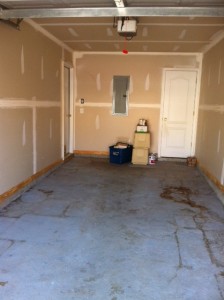 A garage is an extremely useful area of your home. You can use it to keep your cars safe from the elements, in addition to using it for some storage. Occasionally, our storage habits can get away from us without even realizing it. Whether you have just undergone a recent home remodel, or you just use your garage as a place to store home goods, removing junk from your garage is always a good thing. If you feel like your construction debris or old home appliances are in need of removal, you're not alone.
Cleaning Out and Removing Junk from Your Garage
Once you decide that enough is enough, all you have to do is call Mr Junk, serving Metro Atlanta with junk removal services, for a free in-person estimate. We like to keep your Atlanta garage clean-out as simple as possible. Here are the steps you need to follow for a cleaner, junk-free garage:
Call Mr Junk at (678) Mr-Junk1 for a free in-person estimate
Go over the estimate with Mr Junk
Simply point to what you want hauled away and watch your garage clear out
Enjoy a clutter-free garage once again
If you're interested in garage junk removal services in Atlanta, Georgia, contact Mr Junk today!
Related articles