Most Americans have too much stuff, and way too much junk. A lot of times we collect junk and don't even realize it. Do you feel like you have too much junk or stuff in your home to live comfortably? The team at Mr Junk in Canton,GA  has seen first had how removing junk from your home can eliminate stress in clients lives. In this post we will discuss a few simple ways to know if you have too much stuff and how to get rid of some of that extra junk.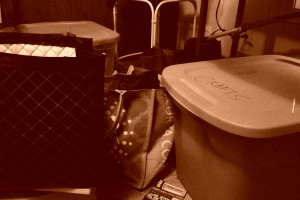 How do you know if you have too much junk in your home? The test to find this out is quite simple. Is it difficult to move around easily in your home because of all the clutter? Do you have an entire room that is not usable because of the amount of stuff in it? Do you feel uncomfortable in your own home and can't figure out why? If you answered yes to any of these questions then it is easy to see that you have too much junk.
How do you get rid of the junk? The process of becoming more of a minimalist  requires a lot of work. It is a process so don't think that you can wake up tomorrow and suddenly be junk free with moving a few things around and having a yard sale. If you want to own less stuff and have a cleaner and more organized home you are going to have to put in hours of work to accomplish this.  It is a big task but if you start small and work a little every day you can get it done.  Follow these simple steps in our recent post Declutter Your Home in 3 Easy Ways.
What if you have large items like chairs, sofas, refrigerators or beds that need to go? If you don't have a truck how will you haul them off? Mr Junk Removal in GA can help. We remove all sorts of junk, from an entire room full to one or two appliances or furniture that needs to be removed. If you have any questions about our services please contact us!
(photo credit: ojm for Mr Junk GA)